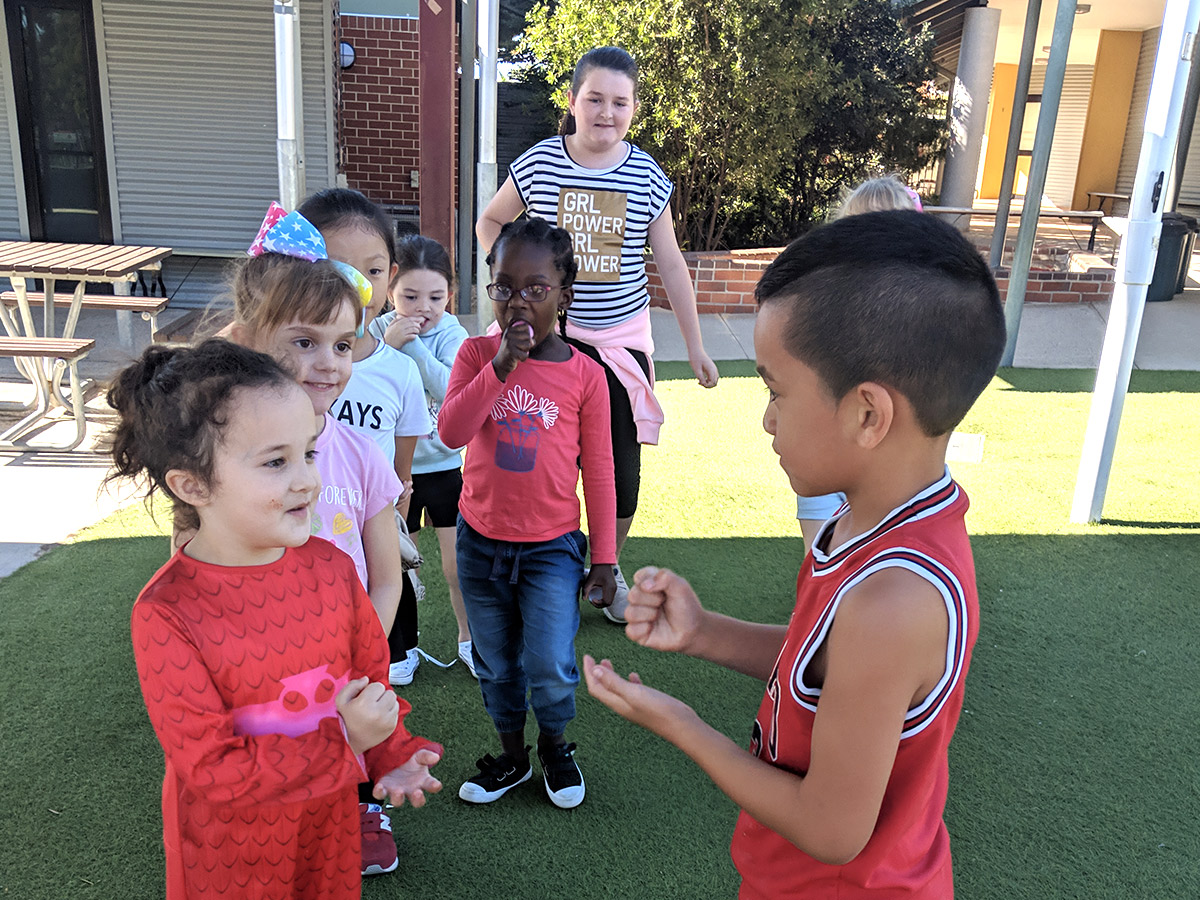 Students at one caring Emerton primary school just love coming to school...in the holidays! This is thanks to Jump Start, a free and super-fun school holiday program that's back this Spring break.
Jump Start is usually held on the last two weekdays of the school holidays, though of course this was not possible at Easter this year due to COVID-19. It's also a really great support for students who might be feeling a little shy or anxious about going back to school.
Principal John Spradbrow says the success of the program shows that students love learning and having fun.
"The school holidays can be a long time for some students," John said. "Jump Start is a fun way to reconnect with friends and learn some new things too!"
Fun activities can include sports, games, computer coding, art and science experiments in a relaxed group setting. The kids also enjoy the yummy lunches and morning teas.
The program began in 2017 and has been bouncing from strength to strength ever since! A partnership with the Australian Catholic University who support the program both financially and through staffing, keeping Jump Start completely free of charge for Holy Family Primary students.
---
Learn more about joining the Holy Family Primary community